Shopping Cart
Your Cart is Empty
There was an error with PayPal
Click here to try again
Thank you for your business!
You should be receiving an order confirmation from Paypal shortly.
Exit Shopping Cart
WHEN CHOOSING A SUPPLEMENT, HOW DO YOU DETERMINE WHICH ONE TO BUY?
• The package design?
• The manufacturer?
• The ingredients?
• The label claims?
• Where it's made?
*How do you know you are getting the best supplement for your health?
Click here for a downloadable and printable version of this pamphlet https://www.standardprocess.com/Standard-Process-Document-Library/Brochures/selectingaqualitysupplementL6130.pdf" target="_blank">x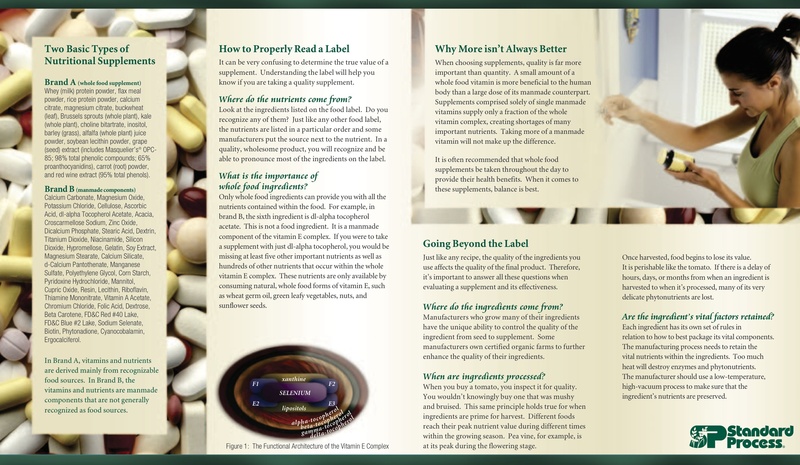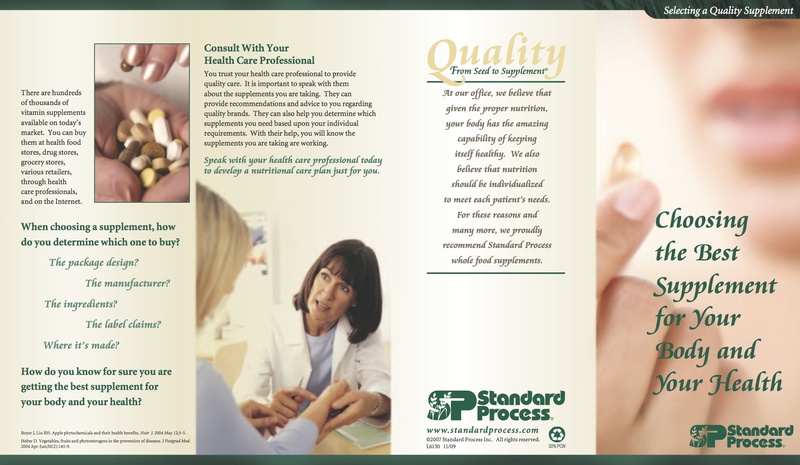 I am very excited to share information about the Gluten and Allergen Free Expo. The Gluten & Allergen Free Expo is dedicated to meeting the needs of the celiac community, those with gluten and food sensitivities, auto-immune/inflammatory diseases, and autism. The public is helped through vendor expositions, educational sessions, and online resources. The manufacturers are serviced through vendor expositions, marketing programs, and consultative services. There are several events held throughout the year in various locations around the country. The next upcoming event is in Chicago. 
The Expo is the premier gluten and allergen free event in the US. Whether you are looking for specialty products that taste great or trying to learn how to cook and bake to meet your dietary needs, the Expo is the place to be! I love going to the expo to try the different allergen free foods and meet the different vendors and authors. It is amazing to have so many resources under one roof. 
GFAF Expo is now offering a discounted two-day adult pass! What do you get with your Expo Ticket?
*Entry into the 150+ booth vendor fair
*Valuable coupons at the vendor booths
*Samples from the vendors
*Discounted products available for purchase
*Informative classes related to the gluten and allergen-free lifestyle
*Free reusable bag to carry your goodies
*Meet your favorite vendors, authors and bloggers
I also have been selected to be a member of the GFAF Expo Author team. I plan to be at the Chicago event. See you there!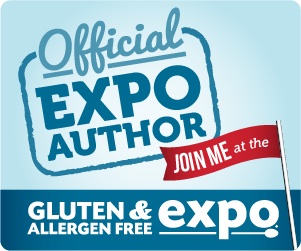 April 12-13, 2014
9:00-3:00pm
The Schaumburg Renaissance Convention Center
1551 Thoreau Drive North
Schaumburg, IL 60173
Often we get asked where the best resources are to help compliment our nutritional protocols. Although many of the resources are located in the Burlington area, other options are included.
Grocery Stores: In Burlington, IA, some of the best places to buy health food include Nature's Corner on Jefferson St. and Hy-Vee (produce and health food section) on Agency St. Fareway, Wal-Mart and Aldi do carry some health foods but may not have the variety of the other two stores. Wal-Mart does carry some organic produce. Occasionally Big Lots will have health foods and gluten-free foods. Target carries some organic foods and snacks. People's Food Co-Op in Fairfield and New Pioneer Co-Op in Iowa City are full health food stores with a large variety of items. Often health food stores will have the best selection of specialty foods.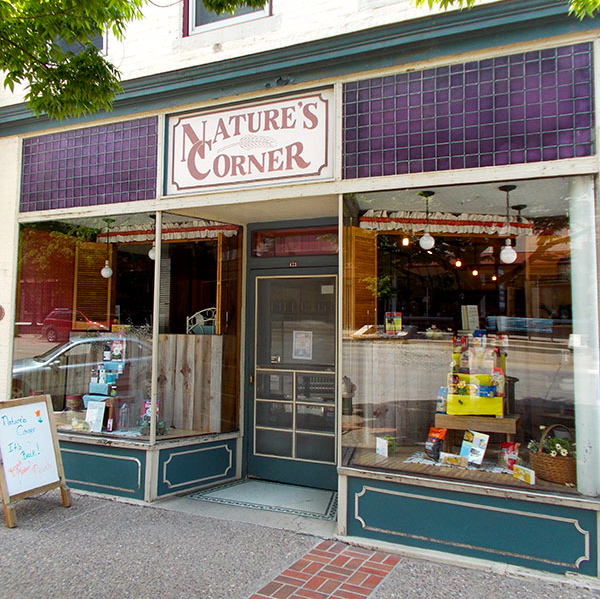 Health Food Co-Op: There is a food co-op in which food is delivered every four weeks to Burlington. Often food can be purchased in bulk at discounted prices. This is a great option for products that are consumed regularly and often much cheaper than grocery store prices. Please let us know if this is something of interest and we can connect you with the Beehive Co-Op. If you do not live in the Burlington area, other food co-ops are located around the country. 
Home Delivery: One of our favorite companies to recommend is Beyond Organic. They provide raw cheese and milk, grass-fed beef, jerky, snacks, organic herbs and cleanses. You can order directly from them by going to http://www.taradowd.mybeyondorganic.com. Another company, Green Polka Dot Box, will deliver well-known brands right to your door. Ask us how to sign up with these companies.
Meat: Living in the Midwest has a distinct advantage when purchasing meat. Look for grass-fed beef and organic chicken, which can be found at Hy-Vee or by mail order. Or, better yet, find a local farmer that raises and sells meat. One of our favorite farms, Growing in Grace, is located in Mediapolis. They sell chicken, turkey, beef, eggs, produce and other foods when in season. The local farmers market is also a great place to find organic produce, good meat in addition to supporting our local economy.
Below: Growing N Grace Natural Farm http://growingngracenaturalfarm.blogspot.com
Complimentary Disciplines: In addition to good food, it is important to look at treating the whole body. Chiropractic care and massage therapy are two of many disciplines that work well with nutritional care. There are many practitioners that we would love to recommend. Feel free to contact us at any time for specific recommendations.

As we enter the new year, many of us are feeling a little bigger and maybe more sluggish than when we entered the Holiday season. Perhaps we ate just a few too many cookies or too many helpings of green bean casserole. Maybe we were just too busy to exercise. Whatever the case may be, here are a few tips on getting the new year off to a good start.
1. Choose good food habits. Select one bad habit you would like to change and replace it with a good habit. Maybe try less soda/pop and drink more water. Or eat less chips and increase whole grains. Perhaps the habit could include eating meals at regular times. Commit to changing one thing for at least a month or two. Once you've changed your habit, it won't take much self-control to maintain.
2. Try to eat 6-8 fruits and vegetables a day. If you normally only eat 1-2 servings, slowly increase your intake so it doesn't become a drastic change in order to help fruits and veggies be a part of your regular diet. Of course, adding 6-8 servings is ok to start right away also. 
3. Increase fiber to 25-30 g. per day. Eat foods such as whole grains, sprouted grains, beans, nuts, seeds and fruits and vegetables to help get adequate fiber intake. Proper fiber intake helps with weight loss, blood sugar regulation, and prevention of constipation, diarrhea, and other bowl problems. 
4. Commit to eating less processed, packaged, canned or boxed foods.Select foods from the outer isles of the grocery store. Use fresh foods in your cooking. If you cook only one or two days a week, try to cook four. If you cook four, try to cook six. This will help you take control of what you eat and the ingredients that you consume.
5. Aim to exercise at least 30 minutes per day. This could include a walk with a friend, swimming, playing tag with kids or grandkids, go for a hike, watch an exercise video, shovel snow or crank up the music and dance, just to name a few. Make the exercise something fun that you will look forward to doing. If the exercise is something that is just added to your list or not enjoyable, you will be more likely to put it off.
6. Limit your sugar intake. The American Heart Association recommends that the sugar intake for adult women is 5 teaspoons (20 grams) of sugar per day, for adult men, it's 9 teaspoons (36 grams) daily, and for children, it's 3 teaspoons (12 grams) a day. Sugar doesn't contribute nutritionally to our diets but adds many added calories that can lead to excess weight and obesity. 
/